Service Overview
Our Services and more importantly how we can serve you
We are natural stone experts with a passion for restoring your floors, countertops, showers and baths, patio and pool surrounds to their best possible condition. We love what we do, we're well educated, knowledgeable and reliable craftsmen, we value the investment your surfaces represent, and we're not satisfied with our work until you are.
OUR SERVICES
Deep Cleaning
Polishing & Honing
Sealing & Protecting
Stripping
Lippage Removal
Etch Removal
Stain Removal
Crack & Chip Repair
Color Enhancing
Care Products
Commercial Maintenance
Consultation
SURFACES WE SPECIALIZE IN
LEARN MORE ABOUT HOW WE REJUVENATE DULL, WORN SURFACES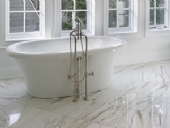 Marble
Natural stone adds elegance and value to your home, and just like any investment, it needs to be properly cared for and maintained. Highly polished surfaces can dull and scratch from use. Calcium-based stones can be damaged by acidic foods, liquids and cleaning products. Even a stone as hard as granite can become chipped or cracked. Diamond Stone & Tile Care can resolve all these issues and keep your stone in top condition.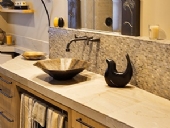 Limestone
Limestone has a unique, natural appearance. It is comprised of shells, mollusks, and marine animals calcified over millions of years. To say it has stood the test of time is pretty much an understatement. It's pretty good at coping with the unique hazards humans provide, too, but that's not to say it couldn't use a helping hand to keep it at it's very best.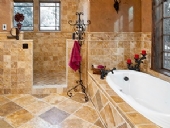 Travertine
Travertine is a unique and versatile stone, suitable to a wide range of decorative styles, from rugged and rustic to welcoming old world charm to stunning high-polished elegance. However, your travertine can become dirty or dull-looking, scratched, etched, cracked, chipped, or otherwise damaged with time and use. If this is true of your travertine, don't replace it! Diamond Stone & Tile Care can restore your travertine, not just making it look better, but making it look brand new again.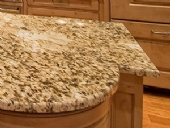 Granite
Granite, one of the world's hardest materials, is a stone of choice for kitchen countertops, not only because it is gorgeous, but because it is resistant to most acids, very durable, and easy to maintain. Even so, granite is not impervious to damage. If your granite is dirty or dull-looking, scratched, etched, cracked, chipped or otherwise damaged, we can make it look brand new again!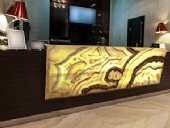 Onyx
Onyx, a form of marble, is a truly stunning stone known for its incredibly rich colors and luminosity, but etching, wear patterns, scratches, dullness and other problems can really take a toll on the appearance of onyx. If this is true of your onyx, don't replace it. Have it restored to like new!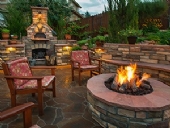 Slate
Slate floors can be showstoppers — in a good way or a bad one. Beautiful, well-maintained slate creates a positive impression with the perfect blend of elegance and informality, but slate that is dull, chipped, scratched, or otherwise damaged creates quite the opposite impression.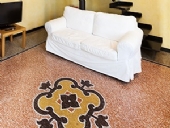 Terrazzo
Terrazzo is beautiful, durable, and very low maintenance when well cared for. Improper cleaning products, old or yellowing coatings or other topical treatments and just plain wear and tear can greatly diminish its appearance and functionality. Our natural restoration methods give your terrazzo surfaces the TLC they deserve, make them look gorgeous again, and completely eliminate the need for the stripping and re-coating cycle.
EXPECT ONLY THE BEST FROM US
That means you can expect value and professionalism. We provide quality work for fair prices and will give you an upfront estimate so there are no surprises.
CASE STUDIES
SEE FOR YOURSELF WHY OUR CUSTOMERS ARE CONSISTENTLY PLEASED WITH THE QUALITY OF OUR WORK.
Case studies are basically pictures of actual jobs we've done, along with stories that explain the problem, our solution, and any challenges we experienced along the way. The best part is that they always have a happy ending.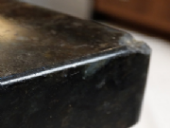 The elegance of granite countertops is diminished by chip damage. We can repair granite cracks and chips with precision, so only you will ever know it was damaged.
READ MORE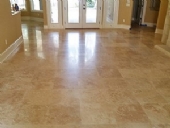 When time and traffic damages the smoothness of your filled travertine, exposing its natural holes, we can restore it to its original beauty.
READ MORE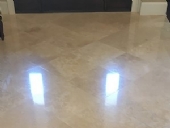 We can clean and polish your travertine or other stone from a honed (matte) finish to a high-gloss, vice-versa or somewhere in between to match your desired outcome.
READ MORE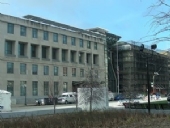 We proudly contribute to historical restoration of natural stone in landmarks, such as the 1931 Art Deco-influenced William J. Nealon Federal Building and U.S. Courthouse.
READ MORE
CARING FOR YOUR STONE AND TILE
We make it a point to educate our customers. Did you know that improper cleaning is a common reason stone restoration is needed? Visit our Caring For It page to see our recommended care products and download our free Stone & Tile Care Guide.
READ MORE